Post by Lee on Apr 8, 2019 12:11:50 GMT
A couple of weeks ago I had the oppertunity to join the Lancia club for there anual Goodwood tackday, its something that I have wanted to do for a few years but due to other commitments had previously been unable to make it.
This year i and 3 fellow Maserati owners made the trip down (one of the guys had been previously and had recommended it). Two of the guys (4200 & Gransport) travelled down on the friday evening and stayed in a local pub / inn, I and another 3200 owner made the journey down on the saturday morning.
On arrival I was amazed at all the different vehicles attending lancias of all ages, together with Alfas, Fiats, Ferrari's, some non italian (Porsches etc) and of course our little group of Maserati's.
Following signing-in and the briefing it was off to the "noise check" this event was a 98db event, the 4200 was first and passed ok, then the Gransport which just got through with 97, then it was my turn, would you believe it 103! initially I thought I would be refused entry however it was decided to add a orange "naughty" sticker to the windscreen of the car and tell me to take it easy and that they would be watching me - any further infringements and that could well be the end of my days driving. The other 3200 (GTA) got through with 92 (following a quick trip to Halfords for a replacement battery.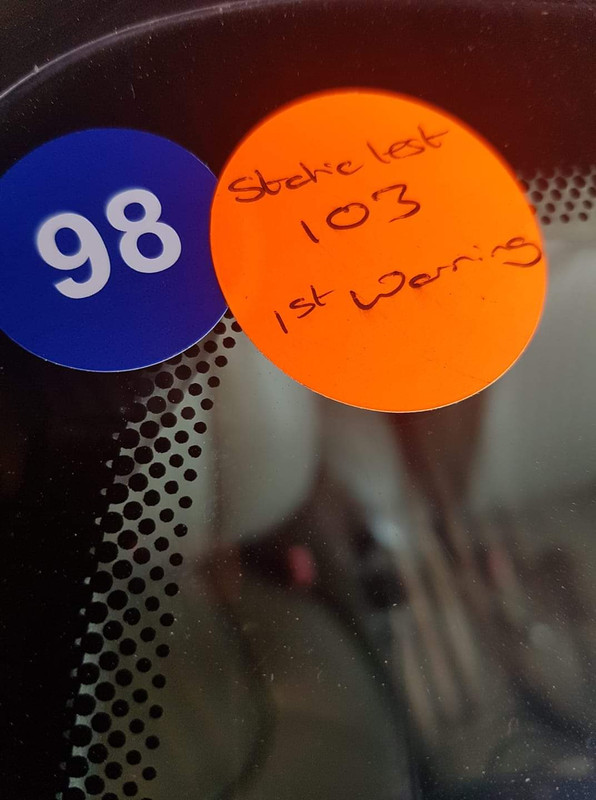 Its always wise to not rush things and to build things up gradually - additionally this was the first time I had taken the 3200 out on a trackday, the car had been fairly recently fitted with new discs and pads and of course the "naughty" sticker I took things very easily - the car has plenty of power / torque so had plenty to give on the straights but overall i was probably (certainly) pretty slow in the early sessions. However as the daty progressed the confidence grew, and so did the speed (i was still wary of noise which didnt help) but things certainly seemed to be getting to where they should be.
There was a break for lunch with a very nice buffet provided, it was good to be able to meet up with the others and discuss how things had gone, Tony (gransport) had booked for just the morning session, Simon (4200), Neil(3200 GTA) and myself (3200 GT) were doing the whole day (i had convinced myself this would mean less pressure to go out in every session). Although Tony had finished driving (which he seemed to have enjoyed) he hung around for a while in the afternoon to watch the action.
When the afternnon sesion comenced Simon was the first back out (very eager) during the afternoon session Neil's car started to get a bit warm so he decided to call it a day. Simon and I carried on to the very end, Neil joined me as a passenger for what became our final session. As the day was nearly over, being more confident with both the car and track and having not been told off anymore i felt it was time to wind things up a bit more, especially when I saw that the car behind was Simons 4200!
That final session was so much fun, it was quick, challenging and seemed to go on for ages, really felt like I was being pushed that little bit more, the 4200 was very quick and I stayed in front for as long as i could, but in the end I was starting to worry that maybe I might run out of what little skill i had on top of that there was a smell of clutch or mpossibly brakes (turned out to be neither car) that worried me and reminded me that I should not go silly!
I think Simon probably enjoyed that run as much as me as I hope Neil did despite being a passenger with me at the wheel.